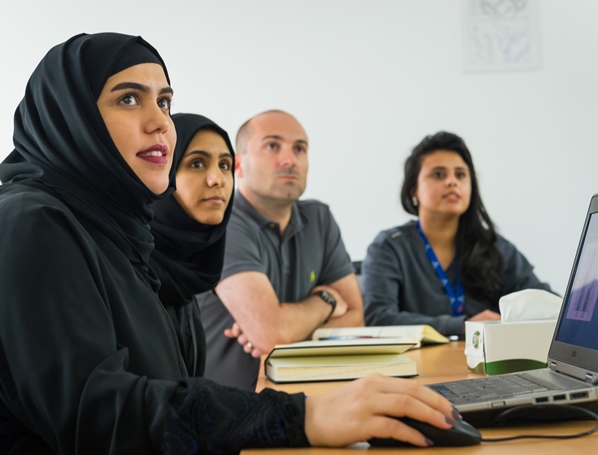 Tatweer Petroleum's nationalization rate rose from 75% to 79% and the total headcount decreased from 733 to 677 during 2016.
A total of 10 Bahraini nationals were promoted to leadership or higher level leadership positions in 2016 and leadership training will continue in 2017 to develop and better prepare Bahraini employees for future roles with added responsibilities.
Tatweer delivered more than 25,800 man-hours of training and development to its employees in the form of developmental assignments and technical, business, and HSE training.
Key Facts
Of total workforce are Bahraini Nationals
Additionally, Tatweer's annual summer internship program provided 2 months of work experience for 36 Bahraini students attending local and international universities. This number matched the record number of interns mentored in 2015.
The Company launched the Individual Development Plan (IDP) program as part of its commitment to train and develop Bahraini employees in their respective fields of responsibility. With the IDP program, Tatweer Petroleum has been able to put in place personalized development plans for all eligible Bahraini employees. These plans were implemented in 2016 and will continue in 2017. Progress relative to the plan is tracked throughout the year for each Bahraini employee to achieve agreed technical and other competency targets.
More than 20 performance management workshops were conducted in 2016 for both leaders and employees. The workshops were utilized to educate employees on Tatweer's Performance Management philosophy and process, as well as to strengthen the competencies of the Company's leadership, as they continue to manage employee performance in efforts to drive for continuous improvement within Tatweer as a performance-driven organization.