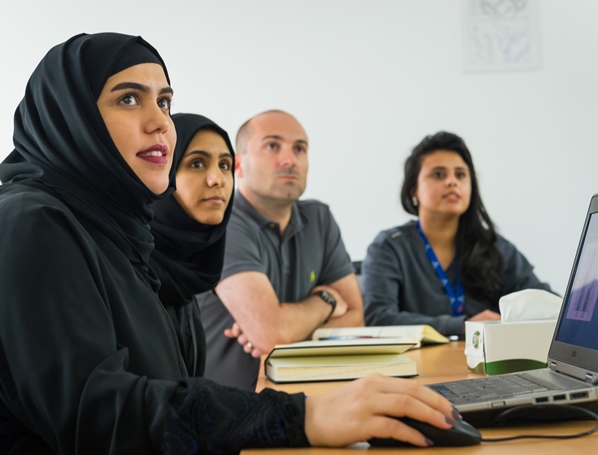 Tatweer's total headcount decreased from 787 to 733 during the year and our nationalization rate rose from 72% to 75%.
Seventeen Bahrainis were promoted to leadership positions or to higher level leadership positions during the year.  Additional leadership training is planned in 2016 to further develop and prepare Bahrainis for more responsible future roles.
Tatweer provided over 50,400 man-hours of training and development to its employees. Furthermore, Tatweer's annual summer internship program provided two-month work experiences for thirty-six Bahraini college students, which was the largest group of interns in Tatweer's short history.
Key Facts
Of total workforce are Bahraini Nationals
Tatweer launched the Individual Development Plan (IDP) program as part of the Company's commitment to train and develop Bahraini employees in their respective fields of responsibility. With the IDP program, the Company has been able to put in place personalized development plans for all eligible Bahraini employees. The plans will be implemented in early 2016 and the progress of each Bahraini employee tracked throughout the year to assure progress is made toward agreed competency targets.
More than twenty performance management workshops were conducted in 2015 for both leaders and employees. The workshops were utilized to educate employees on Tatweer's Performance Management philosophy and process in addition to strengthening the competencies of Tatweer leadership as they continue to measure and manage employee performance.
Tatweer successfully implemented action plans based on feedback from an Employee Engagement Survey conducted last year. Several efforts have been made for overall Company-wide improvements in areas related to communication, rewards and recognition, performance evaluations, and office standards and protocols.