Oil Operations
Production in 2019 improved in comparison to 2018. Crude and condensate production averaged at 42,400 BOPD, increasing by 300 BOPD in comparison to 2018. The black oil rate averaged at 38,100 BOPD for the year.
Several key projects and well intervention activities were implemented in 2019 to improve oil and gas production. These projects included:
Commissioning of four ZeroP skids.
Commissioning of 30 automated Continuous Demulsifier Injection (CDI) skids.
Completion of 523 workovers and new completions. 284 wells out of the 523 jobs were stimulated during rig operations and 172 were stimulated rig-less to improve well productivity.
Implementation of new practices to increase well production, including:
o   Maududd horizontal wells Gas Shutoff (GSO) using cemented liner and selective perforation
o   Sand frac for Ostracod-Magwa reservoir
o   Sand frac for Ahmadi reservoir
o   High pressure, high rate acid stimulation treatment for Ahmadi and Ostracod-Magwa
Continuation of the application of engineering and chemical solutions by installing coated tubing and downhole chemical treatments in beam pump wells.
Gas Operations
Total Khuff gas production averaged 1,670 Million Standard Cubic Feet per Day (MMSCFD), with a peak production rate of 2,120 MMSCFD in June.
Field Maintenance
In addition to core activities of carrying out Turnaround and Inspections (T&I), Preventative Maintenance jobs (PMs), and corrective work orders, the Field Maintenance department was also involved in the commissioning of various new facilities.
The total maintenance man-hours worked during 2019 was over 560,000.
Production System Modelling (Gas Distribution and Sales):
In 2019, the GDS team supplied 1,588 MMSCFD of uninterrupted gas to 38 gas customers.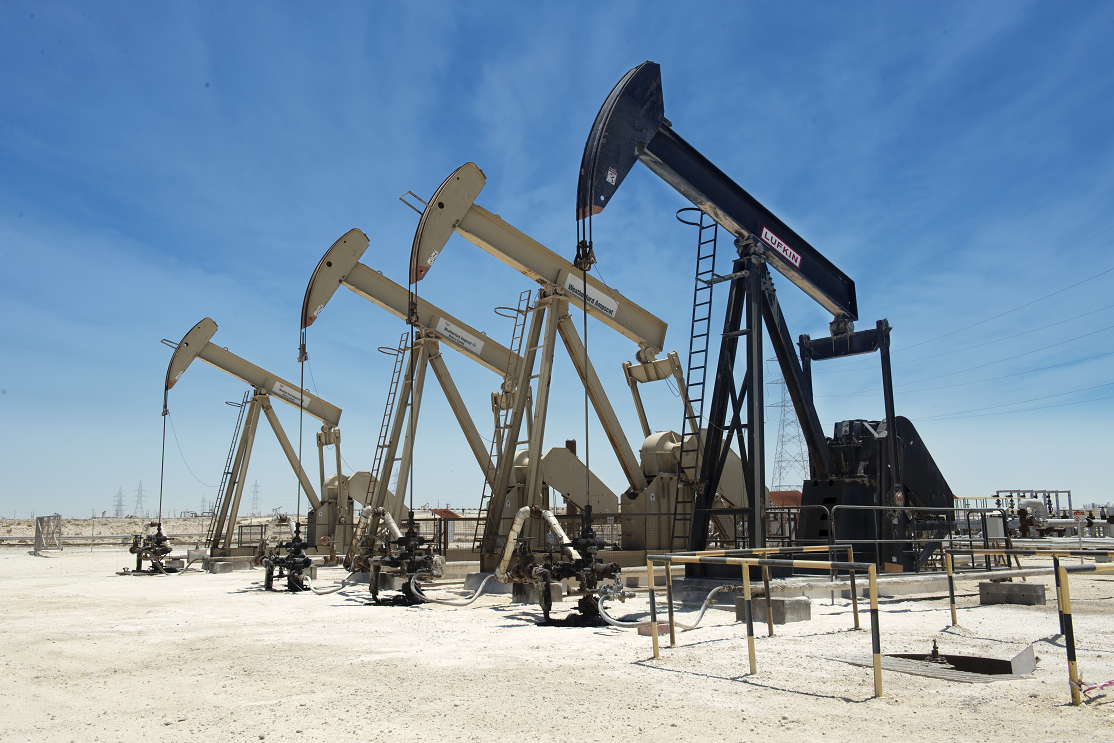 Average Crude and Condensate Production
MMSCFD Average Khuff Gas Production
Total maintenance man-hours worked during the year