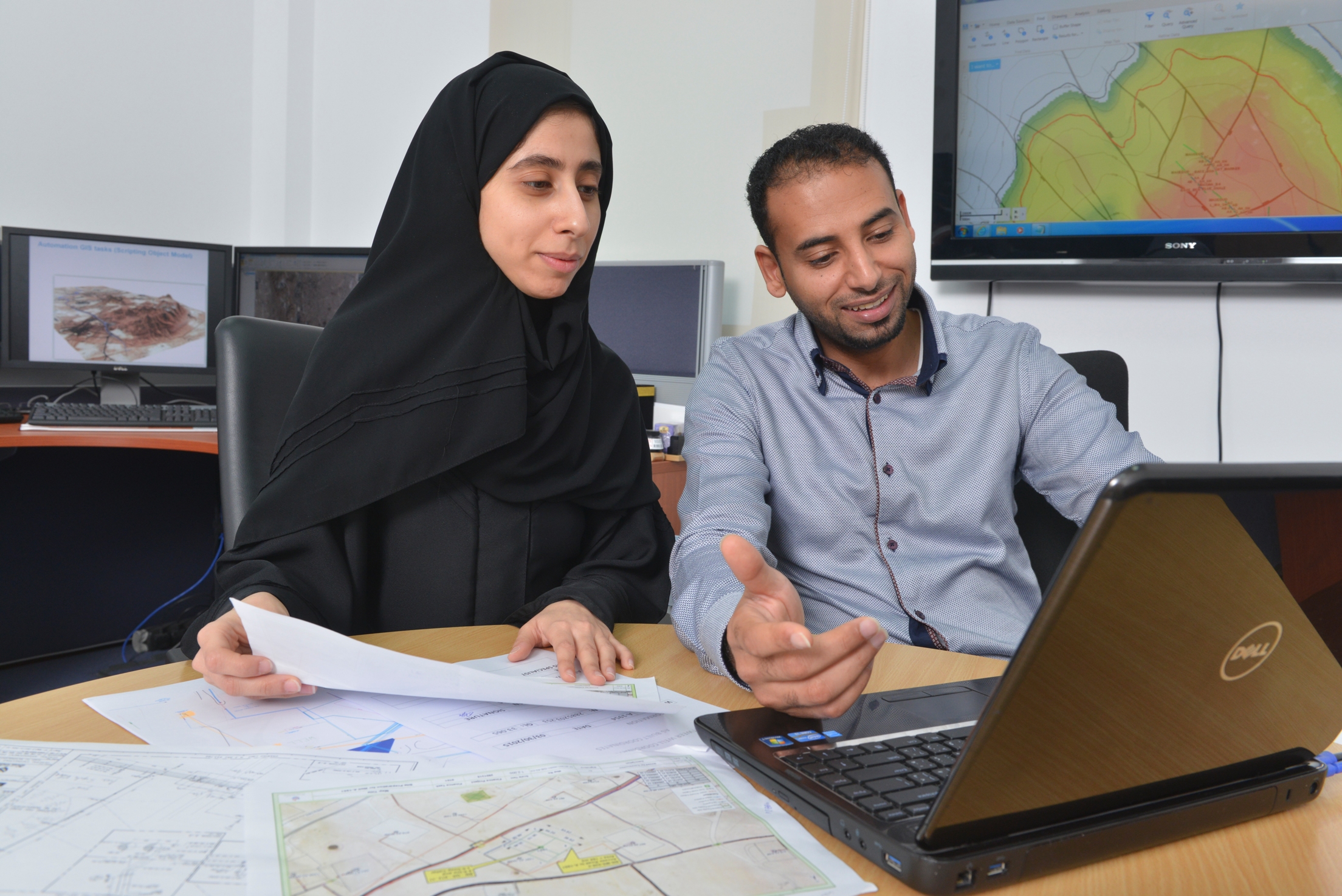 In 2018, Tatweer Petroleum introduced advanced Unmanned Aerial Vehicles (UAV), commonly known as Drones, to address the unique needs of its daily operations by providing a safe, efficient, and cost-effective maintenance and inspection solution. Tatweer Petroleum is currently utilizing UAV in three main areas, which are Security, Surveillance and Emergency Response, Inspection and Maintenance and Surveying and Mapping.
Additionally, Tatweer Petroleum won the award for excellence in Geographic Information System (GIS) Implementation (EGI) at the GISWORX 2018 conference, one of the most important GIS conferences in the Middle East. The Company was nominated for the award following a thorough review made by an independent panel of professional specialists.
As part of Tatweer Petroleum's drive to improve efficiency and effectiveness of its operation processes, the GIS team developed an application to highlight operational awareness of critical operational events using real-time streaming data imposed on a spatial map. Surveillance and Control of Operation Production Environment (SCOPE) is a pilot application covering specific traits related to Tatweer Petroleum's producing wells. The application focuses on 7 traits including alarms for events, such as high flow line pressure, dead wells, shut-ins, transmitter errors, etc.
As has been the case every year, Tatweer Petroleum worked with the Southern Governorate to achieve a successful and safe camping season for all campers and users of the Bahrain Field, including Company employees. Safer and controlled areas were agreed with the Southern Governorate and other concerned stakeholders to minimize the impact on operations and maximize the safety of people and assets.
During 2018, a total of 902 internal wayleaves and over 600 external wayleaves were processed by the Land Management Team, which assisted in implementing major strategic projects within the Bahrain Field. The GIS team has handled 600 GIS survey requests and made 500 GIS map updates.