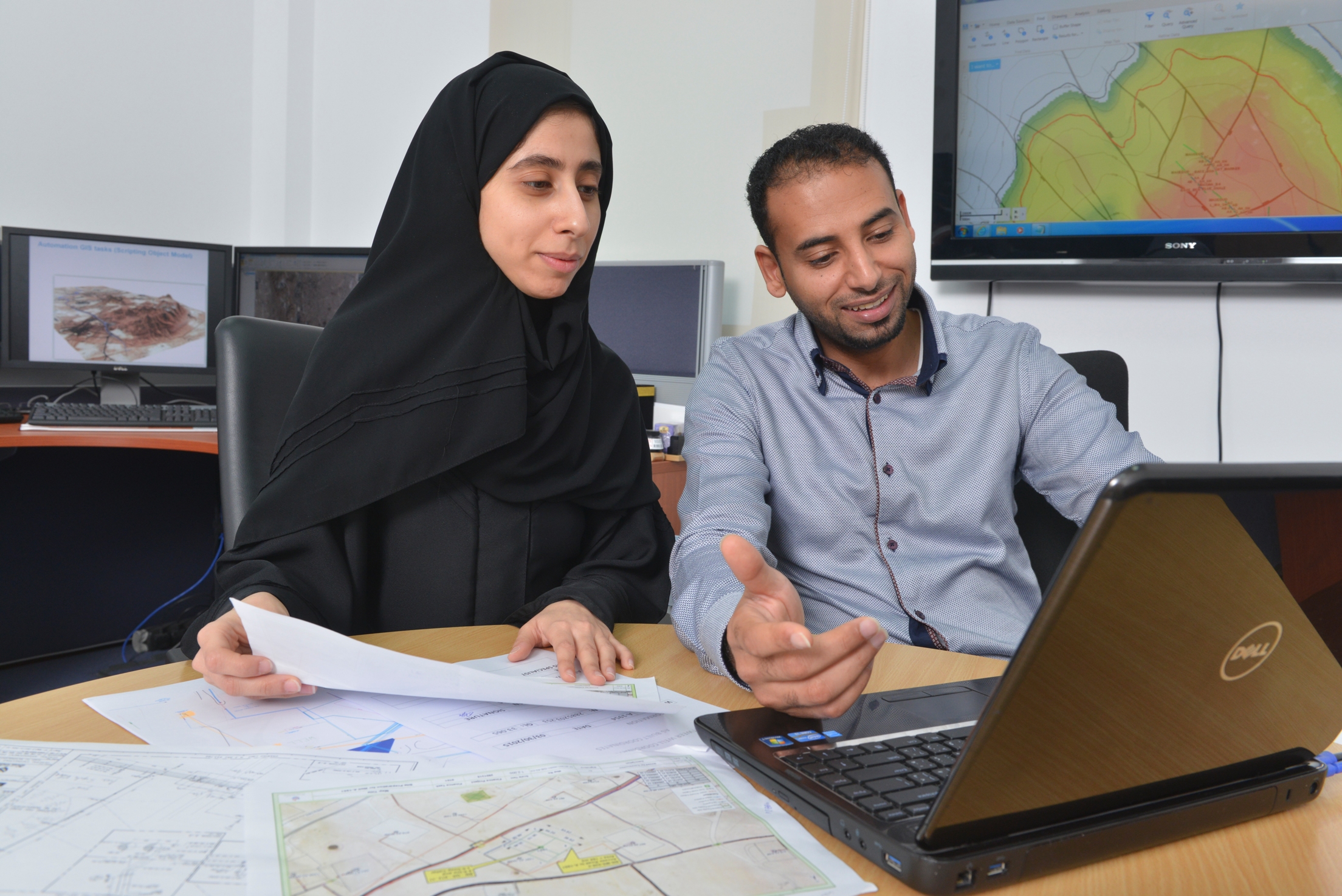 During 2015, Tatweer continued the enhancement of its business relationships with main stakeholders in the field area by forming a safety and security team, which focused on issues of mutual interest in the Bahrain Field that may negatively impact the long-term execution of the field's Master Development Plan. Issues reviewed at these meetings included the loss of development potential due to urban expansion in the perimeter areas of the field, concerns over the annual camping season due to the increased risk of exposure of campers to Hydrogen Sulfide (H2S) and the growth of unauthorized private lodges and sheep pens.
With the safety of its employees, contractors and stakeholder infrastructure paramount, Tatweer's Land Management department issued over 1,100 wayleave permits in 2015.
Geographic Information System (GIS) technology has been in use at Tatweer Petroleum since 2009. GIS implementation has always been a key component of a management strategic initiative to drive safety and efficiency in the Company's operations and assets management and protection.
Today, GIS solutions can be found in use within various business processes in Tatweer. The solutions include stand-alone applications for spatial analysis and decision-making as well as integrated GIS enhancing utilities added to existing applications. Given the geographic dispersion of our operations and the diminishing proximity of urban areas around Tatweer's operation, the use of GIS based solutions have played a critical role in helping to maintain not only an efficient and effective production operation but also a safe one.
During 2015, the GIS application development team continued to work closely with Tatweer's other departments in order to explore new opportunities and enhance existing GIS applications. Manifold Tie-ins Reservation, Oil Leak Tracking and Registering Permit to Works are example of new GIS opportunities realized in 2015.
The GIS Team also successfully upgraded its GIS data infrastructure when it successfully completed a field-wide topographic survey, designed to enhance the GIS accuracy, and revised the pipeline data classification and categorization for the pipelines network, resulting in enhancement of the GIS user experience.