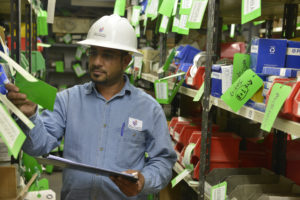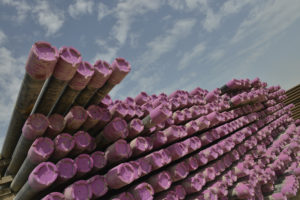 During 2020, the Supply Chain Management (SCM) department processed 2,179 commitments valued at BD 614.5 Million (US$ 1,628.4 Million) to cover the next three (3) to five (5) years of operations.
Logistics
During 2020, the Logistics team processed seven hundred and twenty eight (728) export and import shipments at the total cost of BD 0.79 Million (US$ 2.1 Million).
Warehouse
At the end of 2020, the SCM Warehouse team completed 855,068 man-hours without LTI / LTA. 
Inventory
The continuous Physical Inventory Reconciliation program was executed during 2020 and witnessed a 6% increase in findings when compared to the results recorded during 2019.
Commitments processed in 2020
Man-hours completed without LTI / LTA by SCM Warehouse