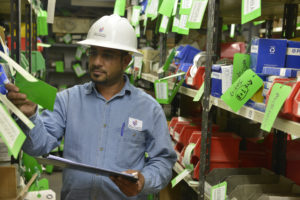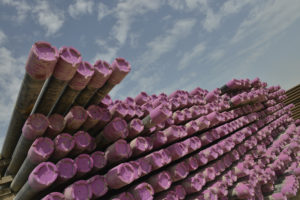 During 2018, the Supply Chain Management (SCM) department processed 1,555 commitments including major strategic contracts, services and materials agreements and other commitments under the Bahrain Tender Law process with the Tender Board.
The Logistics team processed 529 export and import shipments.
At the end of 2018, the SCM Warehouse completed 711,383 man-hours without LTI / LTA. Warehouse improvements included a newly opened storage area of 3,240 square meters and an asphalted area of 7,546 square meters.
SCM continued to support the reduction in inventory by utilizing existing inventory items in new projects instead of purchasing new items. The continuous Physical Inventory Reconciliation program continued during the whole year.
Key Facts
Commitments processed in 2018
Man-hours completed without LTI / LTA by SCM Warehouse